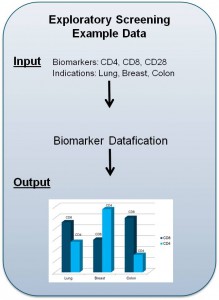 Biomarker projects are critical to drug development programs and demonstrating the medical value of therapies. In the planning phase of clinical development, researchers are often looking to achieve the following:
• Clinical researchers want a good understanding of the expected costs of a therapy program and the timelines involved.
• Clinical researchers want to know as early as possible which biomarker and indication combination works best to advance into clinical trials.
When you have multiple potential biomarkers and indications to evaluate for clinical development, you require flexible and fast screening projects to characterize the expression of specific markers in different tumor tissue.
Read More