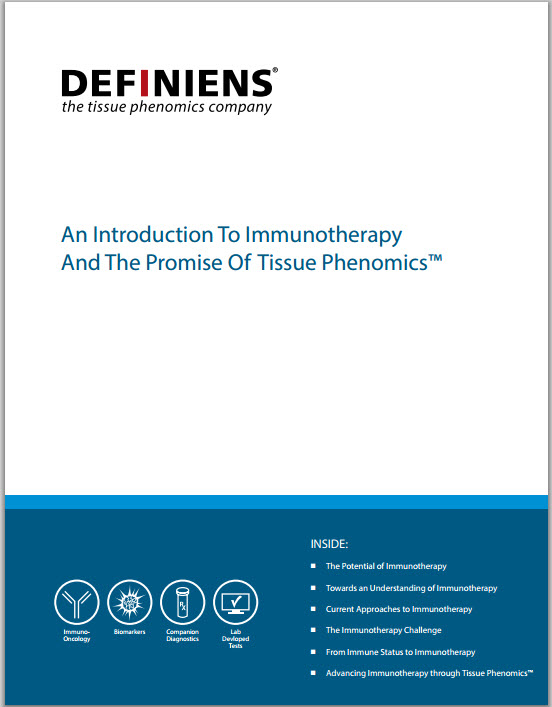 Nearly every day there seems to be exciting news or developments in the field of immunotherapy and immuno-oncology. Not only can you read all about immunotherapy research in leading scientific journals (1), but the mainstream media now reports on the latest immunotherapy clinical trial results from pharmaceutical companies.
But what exactly is immunotherapy and what technologies are needed to realize its full potential for the treatment of cancer? Throughout this whitepaper, Definiens will answerthose questions as well as provide insight into other commonly asked questions about immunotherapy:
Why is it predicted that 60% of cancer treatments will be based on immunotherapy in the next 10 years?
What are some of the more common approaches to immunotherapy today?
What will be needed to accurately identify patients that will respond to immunotherapy treatment?
How can knowing a patient's immune status predict long-term treatment success?
How is the use of Tissue Phenomics™ enabling effective clinical decision-making in oncology?
Download your copy of An Introduction To Immunotherapy And The Promise Of Tissue Phenomics™ to learn more.
Read More